Fruits, vegetables, meats, herbs, maple syrup and honey draw the crowds no matter what Mother Nature has in store.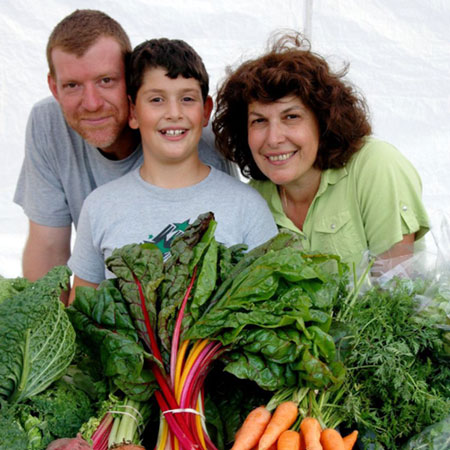 All across Ontario, shoppers are choosing Farmers' Markets for nature's best produce, secure in the knowledge that the food is fresh, safe to eat and the next best thing to harvesting it yourself.
People come to meet the vendors who nurtured seedlings into plants, picked the fruit, pulled the vegetables, baked mouth-watering bread and other treats, prepared delectable jams, jellies and other preserves and loaded their trucks early in the morning to bring their products to town. They come to chat, to learn, to leave with tips about perfect ripeness, food preparation and even a recipe or two.
They come to connect with the land, many with their own baskets and bags ready to carry seasonal flavours home to their kitchens — maybe stopping for a nibble on the way. If you haven't joined them yet, now is the time. Farmers' Markets … good for the body, good for the soul!