Market Manager Certification Program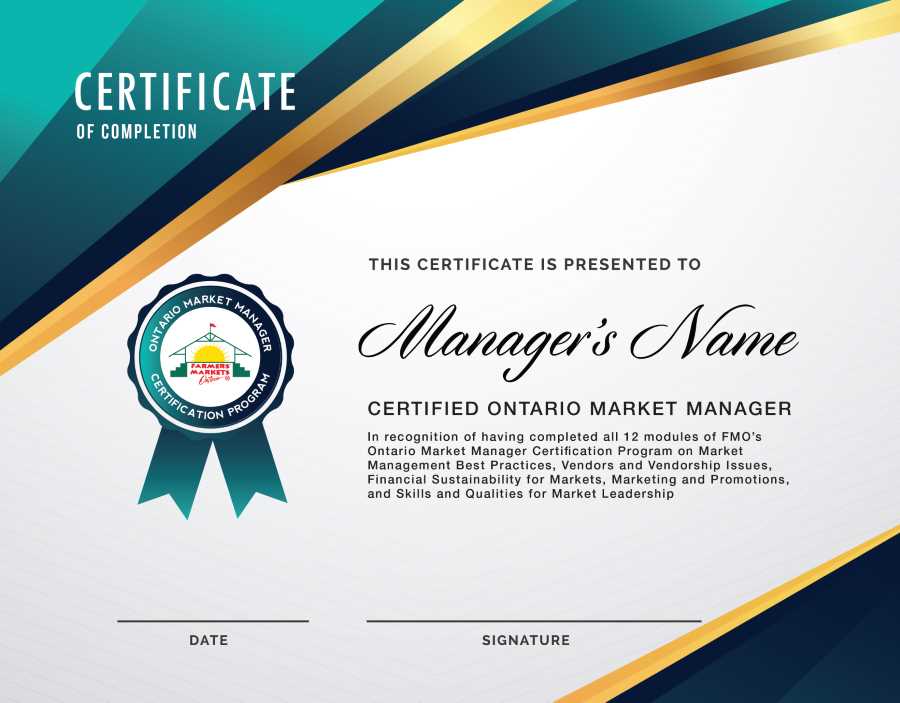 The Ontario Market Manager Certification Program is the first of its kind: a professional development course conceived by Farmers' Markets Ontario and developed in conjunction with Michelle Wolf, a certified coach, business owner and former farmers' market manager.
The course material is covered in a series of 12 webinars that are 60 to 90 minutes in length. There are no deadlines to meet and you can learn at your own pace.
Cost
$113.00 (HST included). E-transfer payment only – accounting@farmersmarketsontario.com
After making payment, the applicant will contact fmo@farmersmarketsontario.com to confirm receipt.

Applicant will receive a link and password to begin the course.

There are no refunds for this program.
Topics to be covered:
Personal Qualities of Great Managers and Leaders
Working with Volunteers
Problem Solving and Decision Making
Working Smart and Being Organized
Workplans and Planning Tools
Time Management
Tips for Working Successfully from a Home Office
Self-Care and Vocational Renewal
Leadership
Webinar 11: The final section of this certification program will focus on the personal skills and knowledge that separates good managers and leaders from great ones. We'll explore how working healthy and smart creates longevity and success, how to use your time effectively, and how to ensure the best outcomes for your farmers' market. We will also come full circle and discuss leadership one last time.
Webinar 12: This webinar will dive deeply into best practises for developing great and sustainable volunteer programs for your farmers' market. We will end the webinar with an understanding vocational renewal, discuss how to make decisions and solve problems effectively, and how to use workplans and planning strategies to increase your personal effectiveness in your job.