The early sunset and crisp mornings are here to mark the end of the market season.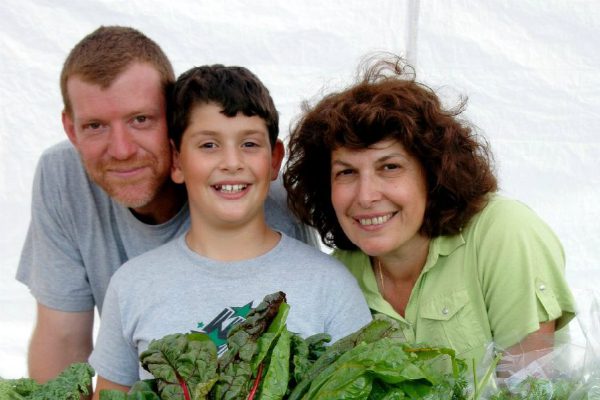 But, before you kick back and relax in the glow of another successful year, you must share your gratitude with the vendors and volunteers who made the season as great as it was. Here are four ways to thank your volunteers and vendors.
Host a potluck
Who could possibly throw together a better potluck than producers, bakers and organizers? Send an email blast to your vendors and volunteers inviting them (and their families) to come together one last time to celebrate the year you've tackled together. Each person who RSVPs will be responsible for bringing their favourite fall-themed dish that incorporates an ingredient regularly sold at the market. For example, a meat vendor could bring a meat pie; a garlic vendor could bring a garlic sauce for barbecued veggies.
Host the event at your home or get in touch with your hockey local arena, event space or a place of worship to see if you can rent a hall for free or a for a small fee. After that, all you need are some paper plates, utensils and some music—and just like that, you've got a celebratory potluck on your hands! Bon appetite.
Struggling to pick a date that suits everyone? See a pro-planning tip below.
Prep time to consider:
-Five hours for email and telephone correspondence with vendors and volunteers as needed
-A few days to secure a location
Plan a group outing
Since your vendors and volunteers are usually the ones behind the booth, plan a group outing so that they can be the ones on the other side of the experience. This group outing can be free & family friendly, like heading out to a park with a few soccer balls, baseballs or frisbees on a Saturday morning, or visiting a pumpkin patch.
Bonus Points: Consider mashing this idea together and connect with a pumpkin patch to ask for a discount on a bulk order. Pick a date and time when your vendors and volunteers can meet for a pumpkin carving contest. This will help generate some awesome photos that can be shared online later. 
Pro-planning tip: Round up your vendors and volunteers via email. To avoid the frustration of being unable to find a date everyone is available, provide three different date suggestions and request that everyone RSVP with the date that works best for them. When you've heard back from enough people, go with the date that most people are able to attend.
Prep time to consider:
-Five hours for email and telephone correspondence with vendors and volunteers as needed
-A few days to secure access to pumpkins and scope out a location (we recommend a park because it's free)
Send handwritten thank you cards
A handwritten note gives you the opportunity to connect with each of your vendors and volunteers personally. In a handwritten thank you card you can tell each person your favourite trait about them, what you love most about their stall, how much you value their work ethic, etc. This kind of connection will let your vendors and volunteers know how much you really do appreciate everything they did to bring success to the market this year.
Buy some bulk thank you cards (Dollarama usually sells packs of 10), some stamps and you're all set.
Prep time to consider:
-Five minutes per card
-Drop off at post office
Publish a public thank-you
Social media is the best way to send an important message to many people at once using little to no effort. Choose five to 10 photos of your vendors and volunteers at your market throughout the season and post them in an album on Facebook and/or Instagram. Go on, brag a little! These are your vendors and volunteers after all. Post a thoughtful (and genuine) note about how grateful you are for their dedication and tell them you're so excited to see what the next season has in store!
This also double as the perfect opportunity to let your customers know when the market will reopen. Add a line like this "See you on May XX, 2019, so mark your calendars!" and you've done your duty.
Prep time to consider:
-Ten minutes to choose photos
-Five minutes to post and write caption
Do you have another way to celebrate your vendors and volunteers? Let us know in the comments!