MyMarket® markets feature MyPick® Verified Local Farmers, selling only what they produce.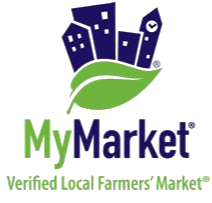 We are committed to helping shoppers enjoy the benefits of eating local as well as supporting farmers who are the "real thing".
Our Verified farmers' market concept offers local Ontario producers easy access to an urban, diverse marketplace and a level playing field, where resellers are neither welcome nor permitted.
Our markets are producer-based and champion the cause of real farmers and producers across the province.
We are firm believers in building community through the connection of real farmers to the urban marketplace!

Application/Renewal Form and Regulations